Best Entertainer 2011

"Best Of" Gwinnett Magazine

Thanks to all of Gwinnett that voted for Don!

---
Don Law and best friend/fellow performer Pete Larson of Snellville are recording an album together. Pete once called Don "The OutLaw Hero". The name stuck and they decided to call the band and debut album"OutLaw Hero". These original songs are a bold montage of Alternative Country Soul with diverse lyrical content ranging from love, God, humor, and political protests. A few of Don Law's favorite Joe South covers are also being remade as well. Tracks will be available at iTunes after post production this spring.
---
Join Don's Facebook Page for Show Updates and more...

News

*

"Thank You Everyone for Your Support!!!"

Don Law and his 21 year old daughter Alicia Sean Law auditioned for NBC's "THE VOICE" as "Dad vs. Daughter" in Nashville on Sunday February 2, 2014 at 2PM.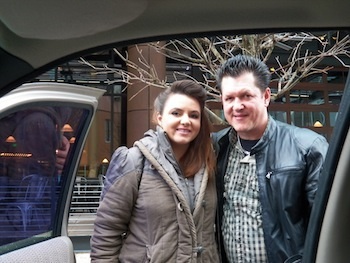 Don and Alicia just before their auditions outside The Nashville Music City Center
"For whatever reason, we did not make it on The Voice but we had a great time! We also got to perform at Rippy's on Broadway, owned and across the street from Tootsie's before The Super Bowl! Thank you to everyone for your prayers, donations, support, and applause...we could'nt do anything without the support of our fans whom we love and appreciate!"
YOU ROCK!!!
Don and Alicia performing Johnny Cash's "Hurt" at Rippy's on Broadway in Nashville
---
2012 News

•

Don Law's close friend and 12 year mentor, Two-Time Grammy Award winner and fellow Atlanta native, "JOE SOUTH" dies at 72.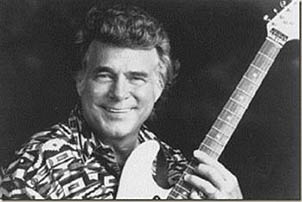 News
September 5, 2012 the music business lost a genius songwriting icon with the passing of The Legendary Joe South. Don Law performed two Joe South songs at the funeral on September 7, 2012 at H.M. Patterson & Son-Oglethorpe Hill Chapel Atlanta, GA - "Don't it make you want to go home?" and an unreleased song Joe wrote about dying called "Flying". Joe's only child Craig South gave a fond heartfelt eulogy of his dad and chuckled about Joe's love of chocolate. Former Manager and Pedal Steel Guitarist for Joe South, Todd Cannon spoke of Joe's generosity and professionalism as a fellow session player back in the 1970's and brought attention to how Joe helped Bob Dylan get his "Blonde on Blonde" album sessions back on track. Zac Recording Atlanta Owner/Producer Jim Zumpano recalled some recent funny and inspiring moments in the studio with his longtime friend Joe. Aside from Joe South's Grammy award winning performance of his song "Games People Play", Joe had several number one hits covered by other artists such as Lynn Anderson's "Rose Garden", Deep Purple's "Hush", Elvis Presley's "Walk a mile in my shoes", and Billy Joe Royal's "Down in the boondocks" to name a few. To learn more about an important part of Americana, visit www.JoeSouth.com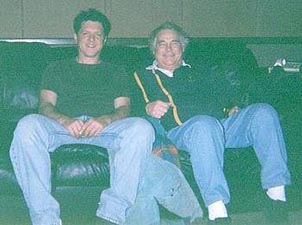 Don Law and Joe South at Zac Recording 2003
February 2014 NEWS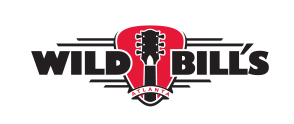 Don Law & Alicia Sean Law
Wednesday February 26, 2014 at
Wild Bill's Gwinnett Place
Alicia opens for Don at 9PM ... No Cover!!!
---
News
September 5, 2012 the music business lost a genius songwriting icon with the passing of The Legendary Joe South.
Joe South's Exhibit at The Musicians Hall of Fame and Museum in Nashville
Photo Courtesy of Karin Johnson